Who Can You Trust in Lake Geneva to Help You With Your Hearing?
Imagine a world without sound, or only garbled sounds. You'd miss a lot! Imagine what you'd miss hanging out with friends, having dinner with your family, playing with your kids or grandkids—even hearing the birds in your yard.
Which is why we are committed to helping you improve your hearing and get more out of life.
Hearing plays such a crucial role in your overall health and well-being – from helping to prevent dementia to keeping you connected to your family. We are dedicated to restoring your ability to hear. Meet AuD Hearing's team.
Meet the Team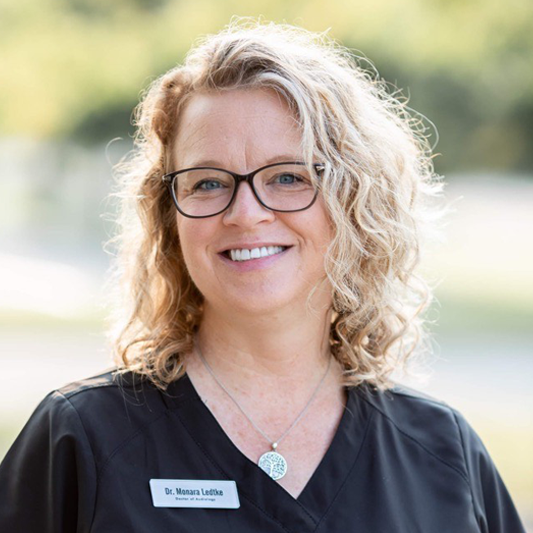 Monara Ledtke, Au.D.
Doctor of Audiology
Dr. Ledtke received her doctorate from Central Michigan University in 2001. She worked at Children's Hospital of Michigan for a year, then worked in private practice in the Detroit area for three years.
Dr. Ledtke fell in love with Wisconsin during her undergraduate studies at Marquette University. She returned to the Milwaukee area with her husband in 2004. For the next year Dr. Ledtke taught graduate courses at Marquette and UWM while working with an Ear, Nose, and Throat physician in Brookfield. She has been an owner of AuD Hearing since 2006.
Dr. Ledtke holds the Certificate of Clinical Competence from the American Speech Language Hearing Association and is a Member of the American Academy of Audiology. She served as a Board Member and Secretary of the Michigan Academy of Audiology, and is a past vice-president of the Wisconsin Speech Language Hearing Association.
Dr. Ledtke currently lives with her husband, Jason, and sons, Ace and Sam, in Silver Lake WI.
Ellen Cooperider, Au.D.
Doctor of Audiology
Dr. Ellen Cooperider completed her Master's Degree at the University of Iowa and spent the early years of her career as a pediatric audiologist at Children's Hospital of Wisconsin.
After taking some time off to raise her family, she returned to the study of Audiology and received her doctoral degree in Audiology from the University of Florida in 2017. In the years that followed she worked as a clinical audiologist with an adult population prior to joining the team at AuD Hearing.
Dr. Cooperider has a special interest in hearing aid technology. In her spare time she enjoys spending time with her three kids, watching her daughter play sports, and traveling!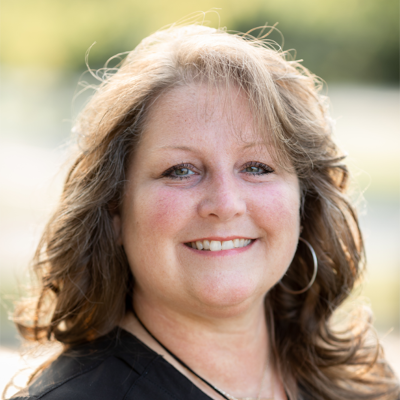 Kim Baker
Appointment Scheduling, Receptionist
Kim was born and raised in the Lake Geneva area, and has over 30 years of experience in the healthcare field, primarily geriatrics.
Curabitur sed posuere arcu. Phasellus libero enim, sodales id iaculis vel, imperdiet vitae ante. Integer eget mollis metus. Morbi ut luctus nibh, ut facilisis massa. Sed dui velit, commodo eget eleifend quis, consectetur vel felis. Praesent molestie nec sem interdum convallis. Donec tincidunt magna et diam scelerisque, id placerat velit pretium. Suspendisse vel enim et turpis euismod maximus eu non enim. Phasellus fringilla vehicula ipsum, quis suscipit nibh. Proin sollicitudin sit amet lacus vitae euismod.