Discover What Patients Say About AuD Hearing
---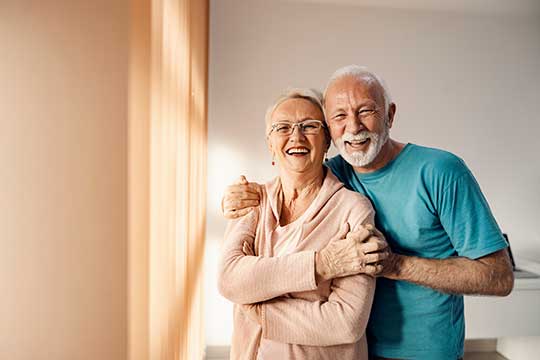 Thank You Dr. Ledtke, not only for your expertise, but your caring. I can't remember any medical experience when obvious and sincere caring was more evident. You are a true professional and obviously care about your patients. Please use my name for any references.
– KJ
I am new to the hearing aid population. I was very impressed by the hearing evaluation you performed on me and how you explained the results to me. I have now been wearing the aids 12 to 14 hours a day and would not be without them. I cannot say enough about the excellent performance of the product and the care and service you gave me.
– FB
I like to take a moment to let you know how great you both were to work with this past year. Not knowing a thing about hearing aids, audiology, etc., I put my complete trust in your hands and could not be happier.
– RM
I am very lucky to be able to have a business like yours to work with. Everything that went wrong you took care of, QUICKLY! Thank you!
– DW
I want to take time to thank you very much for fitting my husband with hearing aids. It has made a huge difference in our lives for me and our daughters and grandchildren and his co-workers. His words – "Should have done this a long time ago". So many don't even know he's wearing them!
Thank you again.
– DS
You were so kind and thoughtful to me and my little broken hearing aid. I never expected such courtesy and I do thank you for it! I feel very fortunate to have a doctor so much concerned as to help me the way you did. Thank you so very much not only for saving me money, but mostly for showing me your grace. I thank you.
– MM
In my 20 years of wearing hearing aids, I found your professional experience and attitude, made me very comfortable, that you would do all you could to help me, and you did and I appreciate it. All I can say is Thank You. P.S. Sally was also very kind, polite, and very sweet.
– FB
Thank you for the wonderful service you have provided to me this past year. The improvements to my hearing have allowed me to enjoy my family to a richer degree as well as enhanced my day to day living in general. I can enjoy almost everything other people take for granted with their sense of hearing. My life is so much better thanks to all of you and your skills.
– TM
I know first hand the difference hearing aids can make. Having been hearing impaired for more than 25 years, I have found that people treat the hard of hearing as though they are stupid or annoying at times. Sometimes people don't want to have to speak slowly or repeat things, so they leave you out of conversations. You don't hear birds singing, you can't understand what your grandchildren are saying, you can't hear the timer go off on the oven, and you avoid parties because it is so exhausting to try to follow conversations. Not being able to hear well can jeopardize your employment as well.
Luckily, Dr. Becker and Dr. Ledtke are thorough, skilled, professional, understanding, and quick to help. Before being referred to Dr. Tim Becker about eight years ago, I had struggled for several years with different audiologists to find a hearing aid solution to my difficult and unusual pattern of hearing loss. Within a month with Dr. Becker, I had hearing aids that helped me in my noisy work environment. I was completely impressed.
I have also found that once you have purchased your aids from them, you will have their ready support. Both Dr. Becker and Dr. Ledtke are great about squeezing me in for an appointment if I have a sudden problem with my earmold tubes or whatever.
New hearing aid users should know that adjusting to hearing aids is very different from adjusting to a pair of glasses. Give it time and effort. You might want to use your hearing aids at home first, and if you are feeling overwhelmed and tired, take them out for an hour and then try again. I was severely hearing impaired by the time I got my aids, and I was completely confused by all the odd noises I was hearing for what seemed to be the first time. You will be hearing all kinds of sounds you're not used to, and you have to retrain your brain. Dr. Becker and Dr. Ledtke will give you pointers to help with that, and they are happy to make adjustments if you need them.
People shopping for hearing aids should also realize that the better trained your audiologist, the more success you will have with your aids. After dealing with many audiologists, I can say that Dr. Becker and Dr. Ledtke are among the best you will find. Their prices are fair and reasonable as well.
I have referred many people, including my mother, to them, and I would recommend that you give either of them a try. You will not be disappointed.
– LM
I just want to write a letter to tell you how much I like my new hearing aids. Before I came to your office, I had been wanting to get hearing aids but kept putting it off because I didn't know where to start and didn't want to go though the hassle of trying several hearing aids before finding the right one.
My lifestyle keeps me very active as I travel a lot for business. I kept getting hints from people that maybe I should be looking at a hearing aid device because I kept asking people to repeat themselves.
In addition to this, at home I had the TV quite loud so I could "hear" what they were saying. In crowded rooms, I had an extremely hard time picking up on conversation because of all the background noise.
A good friend of mine who has hearing aids once told me that when I am ready to commit to the fact that I need hearing aids to give him a call and he could save me a lot of hassle. My friend had tried about 5 different hearing devices when he finally came to you. He told me that the device you recommended to him was like a whole new world for him. Other devices he tried before had always let him down and cost him a pretty penny. So I took his advice and came to see you.
The rest is history. I have had the Phonak hearing aids for about 3 months now. It's Like a new beginning for me. I can hear in crowded rooms, the TV volume is back to normal, there is no distortion, and I could even hear the birds singing again.
I gave my aids some pretty severe testing the first two weeks that I had them. I took a customer to our manufacturing facility, heavy duty manufacturing, and I was going to take the aids out because it is so loud in the plant, but forgot. I was amazed that I could not only hear the person giving the tour, but the background noise actually did not interfere with my hearing. I also had a convention to attend the following week and again was happy that I was able to hold normal conversations in a big convention hall.
That evening I went to a large reception in another big hall, and again, excellent hearing with no background noise bothering me.
I am extremely happy with the aids and just as happy with the service provided by you and your staff. Thank you very much.
– BR